Looking for a great yoga class for your kids this weekend? We've got you covered. We'll be in Fairport and in Victor (with a new expanded age class, ages 5-12) starting THIS WEEKEND. Full details below!
WEEKEND SCHEDULE
SATURDAY, 11/4 (AGES 5-8)
11:00 - 11:45am
East Side Wellness Center (Fairport)
Beautiful, conveniently located studio! Active yoga, awesome music, teamwork, strength & flexibility work, and mindfulness make this class a great way for your kids to start their weekend. After class, stay for complimentary fresh fruit to refuel!
SUNDAY, 11/5 (AGES 5-12)
11:00 - 11:45am
Victor Yoga Studio (Victor)
The coolest and coziest studio! Join us for an active yoga class, cool music, partner & teamwork, and strength & flexibility challenges -- all blended with breathing & mindful techniques. Now geared for ages 5-12!

Weekend yoga for your kids? Yes, please! We'll see you on the mat :)
Ali
PS. What are "Flex Passes"? They are an easy, flexible option for our studio classes. Simply buy your pass online and enroll. 1x, 2x or 5x passes available (and may be shared among siblings). Flex passes are great for dropping in to a studio class as your schedule allows -- you are not committed to a set series of classes. Can be used for any studio class in Fairport or Victor (like this weekend's classes!)
UPCOMING CLASSES & EVENTS
TUESDAY, 11/7 (AGES 3-5)
10:00 - 10:45am
East Side Wellness Center (Fairport)
A great class for preschoolers! We'll get our wiggles out with active yoga, have fun with yoga-teamwork, and play yoga games together. All blended with sweet, peaceful moments to relax. Click here to enroll.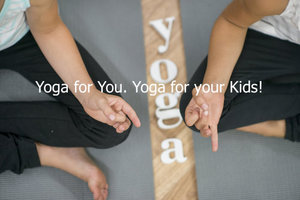 Yoga for You. Yoga for Your Kids.
Special Event: Kids Making a Difference.
SUNDAY, 11/12 (AGES 5 - 12)
10:00am - 12:00pm
White Brook Nature Area (Fairport)
Please join us for a Butterfly Kids Yoga special event called "Making a Difference", all geared towards kids making a difference for other kids. This special yoga event will combine a fun, active yoga class with a focus on giving back and making a difference for the children of GiGi's Playhouse. Learn more here or click here to enroll.