In every class, in every event, in every interaction I have with Butterfly Kids Yoga kids, I am learning. I am growing. And I am constantly evolving. Just like our kids are! They teach me just as much as I teach them.
One of the most important lessons that I've learned is this: remember to slow down. Sounds cliché, I know, but here's how the lesson came to be (for me). It started with the older classes of awesome 8-12 year olds. During my classes with them, I would at some point, ask them to find child's pose.
Rest their foreheads. Slow down. Stretch their arms. Close their eyes. And I would give them this moment to just be.

Sometimes, I will walk around the class and gently place my palm on their lower backs which helps them stretch a bit more. And guess what? They LOVED it. "Can we do child's pose where you push on our backs, Miss Ali?" came to be in every single class. And then I brought it to my 5-8 year olds. They loved it just as much. So I recently introduced it to my 3-5 year old little ones. And I could feel it as they relaxed and just...slowed down.
Slowing down and stretching out. Our kids need these moments too. A great lesson learned for me and my promise is to bring this concept into every Butterfly Kids Yoga class, event or interaction we have together. Because truly, sometimes the kids know best.
Here's to slowing it all down, my friends.
xo
Ali
THIS WEEK'S CLASSES & EVENTS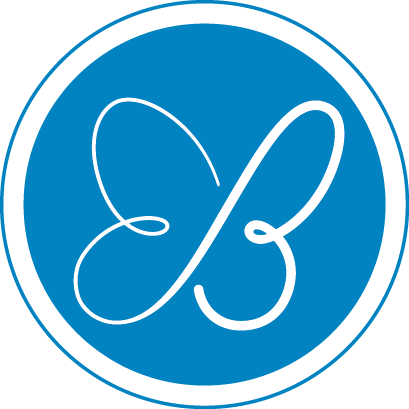 THIS WEEK'S KIDS CLASSES
- Tuesday, 9/26 @ 10-10:45am (ages 3-5). Enroll here.
- Tuesday, 9/26 @ 6:00-7:00pm (ages 5-12). Enroll here.
- Saturday, 9/30 @ 11-11:45am (ages 5-8). Enroll here.
- Sunday, 10/1 @ 11-11:45am (ages 8-12). Enroll here.
THIS WEEK'S ADULT CLASS
- Tuesday, 9/26 @ 6:00-7:00pm (suitable for all levels). Instructor: Michelle Gipner, owner of Yoga with Michelle G. Enroll here.
View all adult instructor bios and dates here.
* Added bonus? Your kids (ages 5-12) can enjoy their own kids yoga class at the same time as your adult class -- conveniently in the studio room next door. Great yoga for your kids, great yoga for you! Enroll kids here. (Kids and adult passes sold separately.)

FRIDAY NIGHT KIDS YOGA CLUB
- Friday, 9/29 @ 6:00-8:00pm (ages 5-12). Enroll here.
Back by popular demand, our next Friday Night Kids Yoga Club is just around the corner. It's a healthy, wholesome, active and fun night for your kids + a parents night out for you. Plus, receive parent perks with your purchase! View full details here.